Rector takes on six hours sponsored preach in Lambeg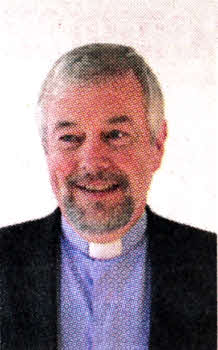 SOME time ago the Rector of Lambeg Parish Church Ken McReynolds claimed a UK record for the longest sermon ever preached on a single subject - uninterrupted.
A Church of England minister in the South of England heard about it and soon broke the
record by preaching continuously for five and a half hours.
Now the Mr McReynolds wants to attempt to reclaim the record and is basing his target on Ezra who in Nehemiah 8, we read, stood on a wooden platform and read the Law 'from daybreak till noon' (a period estimated to be six hours).
The 'Sponsored Preach' is to raise funds for the Church Army Evangelist Training Fund in support of our student from the parish, Craig Dowling.
Those who would like to support the event may do so by either sponsoring the rector to complete the marathon sermon OR you can raise sponsorship for yourself to listen to it all. The date for the sermon is Saturday, October 30 beginning at 10.00am.
Ulster Star
15/10/2010