Share your memories of The Salvation Army through the decades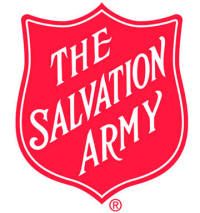 THE Salvation Army are celebrating 130 years of work and Christian witness in Northern Ireland in May and is asking readers to share their experiences and memoirs of their association with the church and charity over the years.
The Salvation Army has a long and valued history and we are keen to hear the personal experiences, particularly from members of the public who are perhaps not members of a Salvation Army church,' explained Major Alan Watters, Leader of The Salvation Army in Ireland.
"Like all progressive organisations our work has changed significantly over the
years as we adapt and respond to the multiple and often complex issues of modern society, and we would like readers to share their experiences for consideration in a historic display, enabling us to depict and explain those changes, and the impact our work or witness has had on individual lives," explained Major Watters.
The Salvation Army is keen to build on resources already sourced and is particularly keen to hear from individuals who have personal experiences or personal memoirs of contact with The Salvation Army.
Personal artefacts and pictures, which could be lent for consideration in the display, would also be greatly appreciated. If you can help, please contact Linda Campbell, Press Officer at 028 9067 5008, Linda.campbell@salvationarmy.org.uk, as soon as possible.
The materials will be used to create a celebration display of The Salvation Army though the ages which will coincide with Congress — the annual gathering of Salvationist and friends from across Ireland on Saturday May 8 2010.
An open afternoon with various interactive displays will be held at Belfast Citadel,
Dublin Road between 11:30am and 3:00pm, followed by an evening celebration at The Kings Hall Conference Centre, Belfast on Saturday, May 8 at 7:00pm.
For further information on the work of The Salvation Army and activities taking place in your community, contact Divisional Headquarters at 028 9067 5000 or visit www.salvationarmy.org.uk.
Ulster Star
07/05/2010