Special service in St. Columba's, Old Warren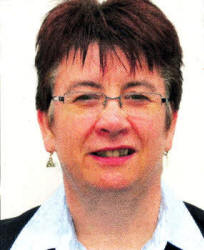 OVER three million people world wide will be praying and worshipping together during the annual day of prayer, using a service prepared by Christian women in Cameroon.
St Columba's Presbyterian Church, Old Warren will host the service for the Lisburn area this year and a very warm welcome is extended to anyone who wishes to go along and join in prayer and worship. The service begins at 8pm with guest speaker, Evelyn Whyte, Deaconess at First Lisburn Presbyterian Church.
Exciting
The Women's World Day of Prayer is always an exciting day as a great wave of prayer sweeps the world, beginning when the first service is held in the Queen Salote Girls' School in Tonga and continuing around the world until the final service takes place, some 35 hours later, in neighbouring Western Samoa. By then the day will have been celebrated in over 170 countries and over 5,000 services will have been held in England, Wales and Northern Ireland
The Republic of Cameroon is a country of great cultural diversity with more than 240 ethnic groups and languages. The constitution promotes equality between men and women but traditional rights and attitudes discriminate against women in many areas of life.
Giant steps have been taken towards assuring women's rights and women are involved in the struggle for peace, justice and integrity. Cameroon faces many challenges as its people seek to move forward into a modern age without losing their distinctive characteristics.
But at all times, in all circumstances, Cameroonians are able to praise God with joy and exuberance and the service reflects this.
Although organised and led by women, this is essentially a day of prayer for everybody as we demonstrate our solidarity with our sisters and brothers in other countries and all are welcome to attend. So go along on Friday March 5 at 8pm to St Columba's Presbyterian Church, Old Warren, everyone welcome.
Ulster Star
26/02/2010