250th anniversary of final visit to Moira by John Wesley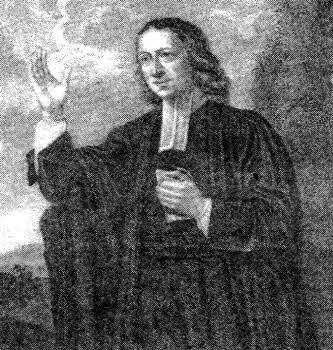 250 years ago Rev John Wesley preached in Moira for the third and final time. Former pastor at Moira Baptist, David McFarland, has extensively researched the history of Moira and has written an article to commemorate the anniversary of this momentous occasion
TWO hundred and fifty years ago, on Monday May 12, 1760, Rev John Wesley arrived in Moira on horseback and preached, as he had done on two previous occasions. But this third visit was to be the last time this famous preacher would speak to a congregation here. His reaction is noted in his journal. "I preached to a very civil congregation but there is no life in them." Wesley had been in the village just over a week earlier. "I rode to Moira. Soon after twelve, standing on a tombstone near the Church, I called a considerable number of people to 'know God and Jesus Christ whom He had sent'. We were just opposite to the Earl of Moira's house, the best furnished of any I have seen in Ireland. It stands on a hill with a large avenue in front, bounded by the Church on the opposite hill."
Wesley enjoyed coming to Moira for he had developed a close relationship with Sir John Rawdon, an Anglican whose father had built the Parish church in the village.
John Wesley's relationship with Sir John began when he first visited Moira in 1756. He was on his first preaching tour of Ulster. In his journal entry on Tuesday 26th July, he describes the countryside between Lisburn and Lurgan and tells in some detail of his experiences of preaching in both towns. He does not tell us about Moira but that may be because of the personal nature of his visit. Wesley was warmly received at Moira Castle and he became quite a regular visitor there and in later years, at Moira House, the magnificent palatial home the Rawdons in Dublin. In fact Sir John invited Wesley to preach in the church in Moira. He sent a servant to the Clergyman to request the key of the church but the request was declined. Anne Lutton tells us that Sir John was "greatly annoyed at the Rector's refusal, but determined that nothing should prevent Mr. Wesley from preaching; so he sent the bell-man through the town, to summon all the people to the lawn before the Castle, and Mr. Wesley stood on the top of a long flight of steps before the grand entrance hall and preached ." For years the clergyman who refused to open the church boasted that, even to oblige a nobleman, he would not tolerate Methodists. It was four years after that first visit that Wesley returned. He had come to preach once more but also to minister to Lady Moira. Her family had endured very grievous hurt when, at the beginning of the year, one of Elizabeth's relatives had murdered his land steward. This brought great pain to the family, and Wesley had written to Elizabeth in March to comfort her and encourage her to think about her poor grieving mother to whom she had not spoken for years. He was also deeply concerned about Elizabeth's rejection of God.
Between the two visits by Wesley in early May 1760, Elizabeth's relative was taken from the Tower of London and hanged. As an acknowledgement of his high social status, a silk rope was used! Exactly one week after the hanging, Wesley returned to see Elizabeth and to preach in Moira for the last time. He preached on arrival and again the next morning at 5am and 1 lam. Then with a fresh horse he rode to Belturbet! By 18th May he was in Sligo but Moira was still on his mind. He wrote to Sir John about his spiritual communications with Lady Moira.
Wesley was in the area on several occasions during the following years but there is no record of ever again preaching in Moira. On 6th July 1771 he "spent two hours very agreeably in Mayra" on his journey between Ballinderry and Newry. His relationship with the Rawdons continued after they left Moira for Ballynahinch and Dublin.
But on this 250th anniversary of his last preaching visit, we are left with a lovely picture of a man who travelled extensively in these islands and in America to preach the gospel and found churches. But Moira will remember him as a man who cared about individuals and their souls.
Ulster Star
23/04/2010