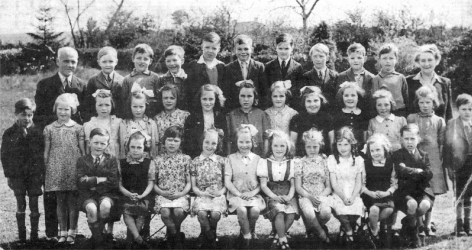 ONE of the Lisburn's longest established schools, Carr Primary, is on the lookout for past pupils in preparation for a 75th Anniversary Service at Christmas.
They are hoping to gather details of pupils, parents and staff who have played a part in the 75 year history of the school. They also would love old photographs and stories about the school. Teacher Mrs. Frances Greer said: "We would love any past pupils to contact us with old school photographs, anecdotes, or snippet of history."
If you wish to get in contact, or simply to be kept informed of the forthcoming event, contact the school at 336 Comber
Road, Lisburn, BT27 6TB or phone 92 638 615 between Monday and Thursday before 12:30pm. The 75th Memorial Celebration Service in the school will be held on December 19 beginning at l0am.