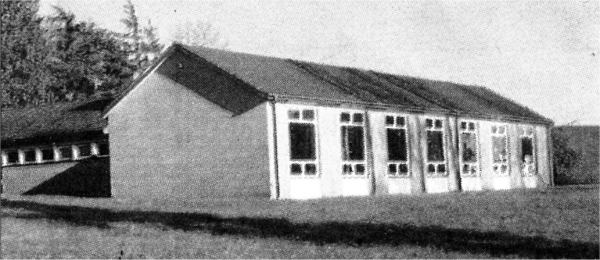 Drumbo Primary School.
AS Drumbo Primary School gets ready to close, ending over 220 years of education in the village, a thanksgiving service has been planned to mark the occasion.
As the school bell rings for the last time at the end of June the service, and a barbecue, will held for past and present pupils and friends of the school. The barbecue will take place on Friday June 1 at 7pm at the school, and the service of thanksgiving will be held in Drumbo Presbyterian Church on Sunday 3 June at 6.30pm.
The announcement of closure has brought bitter disappointment to both staff and pupils and the feelings of many were summed up by one pupil who said: "I am sad that Drumbo village won't have a school any more."
The decision to close came in March when plans for an amalgamation, with three other schools, was not agreed due to falling numbers.
There have been five school buildings in Drumbo over the years, three of which are still standing. The present Orange Hall was built in 1836 as a school, and is still being used. The Presbyterian Church Hall was built as a school in 1896 and the present school was opened in 1959.
The school history book is also being updated with the inclusion of old and more recent photographs, and will be available, for purchase, from the end of May in Eason's Bookshop, Bow Street, Lisburn, or by ringing 9082 6580.