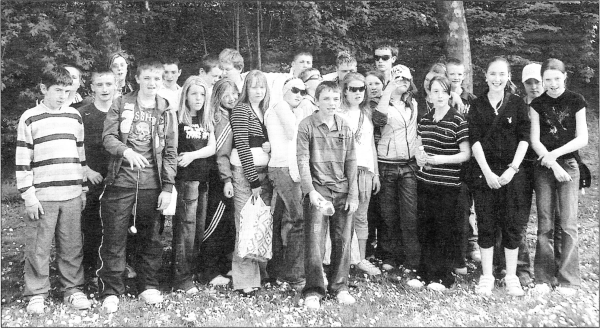 Pupils from the two schools who went on the history trip to Belgium.
PUPILS from two Lisburn schools have paid a poignant visit to the First World War battlefields in Belgium and France.
It was the fifteenth annual visit by students from St Patrick's and Lisnagarvey and, as usual, was a very useful and interesting trip for both pupils and teachers and was thoroughly enjoyed by all.
Each year the schools visit the battlefields there is more to be seen as work on making the area more accessible to visitors is ongoing, and this year the group was able to get up to the Vimy Ridge Memorial which has previously been closed to the public.
New car parks and information areas have been opened at Tyne Cot and Langemarck, the small cafe and centre beside the Ulster Tower has been extended and work is also being carried out on the Thiepval Memorial.
Two of the most poignant memories of the trip are the annual laying of a wreath at the Ulster Tower followed by a minute's silence and the Menin Gate ceremony in Ypres when the group joined a very large crowd of visitors to listen to the 'Last Post' being played by three Buglers.
Other highlights of the trip included the chance for the pupils to experience the actual trenches of Hill 62, the opportunity to see archaeologists at work in Thiepval Woods and the visit to the fascinating 'In Flanders Field' museum housed in the Cloth Hall, Ypres.
The pupils also visited the beautiful medieval city of Bruges and spent a very enjoyable day at Asterix Park, Paris.
Another visit is planned for next year, and meanwhile the close collaboration on joint classroom activities and field trips which the history departments of the two schools have conducted for the last twenty years continues apace.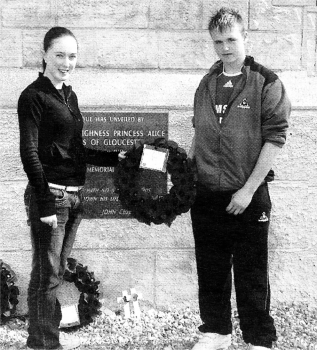 Christina Mulholland from St Patrick's and Luke Cairns from Lisnagarvey lay a wreath.