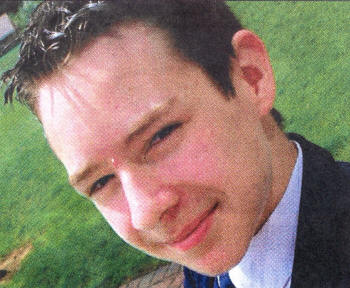 Jamie Pow
'CALIFORNIA Dreamin' became realty for Wallace High School Year 12 pupil Jamie Pow during the summer when he took part in a major geography competition in the 'sunshine state'.
Along with two other boys from the North of .England Jamie represented the UK at the National Geographic World Championship in San Diego.
He also achieved a first for Ireland at the event as he is the only person from the Emerald Isle to ever take part in the event which has been running for 14 years.
Jamie was in awe of the work put into preparing for the competition by members of some of the other 16 teams taking part which he described as "outstanding".
"For example, the Hungarian team went to a specialist geography school during the weeks before San Diego and one girl on the American team who is home-schooled spends six hours a day studying geography," he said.
However, business was very much mixed with pleasure as the 17 teams from across the world went hiking in the beautiful Torrey Pines State Reserve, took part in an orienteering event in SeaWorld and enjoyed some free time soaking up the atmosphere in the world class centre.
Jamie said getting to know other teenagers from across the world had been "fantastic.
"Unfortunately we didn't make it into the Finals. They were hosted by the US gameshow host Alex Trebek and staged in front of a massive audience at SeaWorld."
The Wallace pupil has now been asked to write an article about his experiences for National Geographic Magazine.