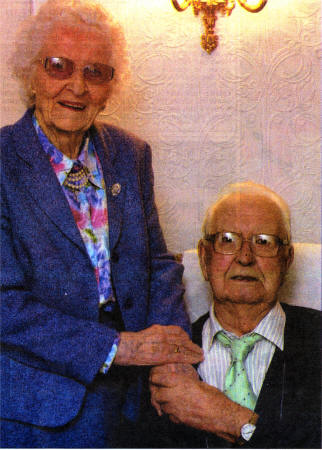 John and Kathleen Hickland at home celebrating their 60th Wedding Anniversary. US4707-405PM
HARDWORK and dedication, is the secret of a long and happy marriage, according to a couple who celebrated their 60th wedding anniversary this week.
John Hickland, 94, and his wife Kathleen, 87, met at a dance and tied the knot on November 19,1947, the day before the Queen and the Duke of Edinburgh married.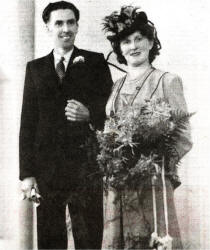 Their pretty wedding took place at St Joseph's in Glenavy and the Rev. Canon McEvoy performed the ceremony. Material for a wedding dress was in short supply after the Second World War so the bride wore a mustard coloured two piece suit. The reception was held at Armstrongs Hotel in Belfast and the newly-weds honeymooned in Dublin.
Sixty years on the couple have nine grown-up children - as well as 25 grandchildren and two great-grandchildren.
The pair, who live in Ballinderry, spent their married life in the country. John worked as a farmer while Kathleen, a farmer's daughter, kept the busy farm house running smoothly.
"The secret of our success has been hard work and dedication," said Kathleen. "Work at a relationship and don't give up. Keep active and enjoy the fresh air and that will keep you healthy."
A joking John offered his advice to women: "Be good to your husband and give him a night cap at night!".
The couple celebrated the special milestone with a family party at one of their daughter's homes last weekend.