Mothers unite to `bring Madeleine home'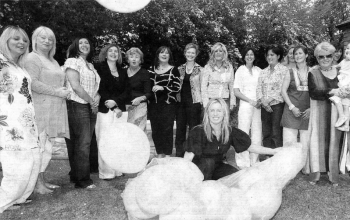 Aine Elmore releases Yellow Balloons to raise money for the Madeleine McCann fund along with other parents of Wallace Prep pupils during a fundraising afternoon organised by the Wallace Prep PTA in which local companies donated prizes for a charity raffle. US2107-115A0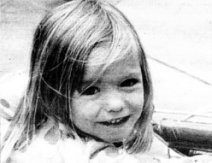 A GROUP of mothers from Lisburn have come together to show their support for the family of the four year old girl who was snatched while on the family holiday in Portugal three weeks ago.
This week 'United Mothers' got together to raise money for the Madeleine McCann Fund, which will help to support the little girl's family in Portugal while police continue their desperate search for the youngster who disappeared in Praia Da Luz on May 3.
Aine Elmore, one of the mothers involved, explained: "As a parent I have been devastated by the news. I have a daughter who is three months younger than Madeleine and 1 can really feel for the McCann family.
"Myself and other parents at Wallace Prep decided to put words into action and do something positive for the McCann family."
They held a fundraising day on Tuesday, released yellow balloons and will also beholding a raffle to raise money for the fund.
United Mothers are also encouraging people to take a 'Find Madeleine' poster on holiday and are hoping local schools will have a 'yellow ribbon day' to show their support for the McCann family.
"We are overwhelmed by the response and people wanting to help," continued Aine. "Many businesses in Lisburn have kindly donated vouchers which we will raffle.
"We all feel strongly that no parent should have to suffer what the McCanns are going through and we hope that by standing up and helping to find her we can put an end to this type of crime."