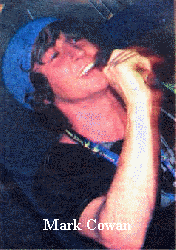 MIXING master Mark Cowan is set to prove he's got the real X Factor - after taking a step closer to international stardom.
The 23-year-old from Lisburn will represent Northern Ireland in the final of Movida Corona, the world's biggest DJ competition, which is organised by Corona Extra Beer.
Mark, known behind the decks as Afro Thunder, won through to the final in Rome with his set of electro and hip hop after going head to head with six other Northern Ireland Dis at Yello @ Mynt in Belfast.
Now he will battle against DJs from more than 70 countries in the world final in December.