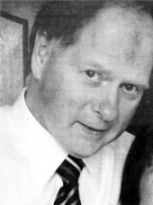 STAFF and customers of Carryduff firm Lowe Refrigeration Solutions have been left shocked and saddened by the sudden death of its Director. Michael Lowe, who along with this brother Gerald turned the company into one of Northern Ireland's most successful export businesses, suffered a heart attack while on holiday in Hong Kong. He was 53. Mr. Lowe, a twin, was born in 1953 and was a member of a traditional Northern Irish family of farming stock. He was educated at Tullywest Primary School, Ballynahinch, Newtownbreda Primary and Knockbreda High Schools.
In 1977 he joined his brother Gerald in running Lowe Refrigeration, a refrigeration rental company. From small beginnings in Carryduff the company had grown enormously by the time of his death. In 1986 it opened in Germany, while permanent offices and warehouses were established near Derby in 1989.
By this time the company was the market leader in Europe and was heavily involved in shows as far away as Hong Kong and Singapore.
In 1990 operations were expanded to include the USA, with Lowe Refrigeration Inc. opening in
Atlanta, Georgia. This provided the first coast to coast rental service on the American continent. Expansion continued throughout the 1990s, with offices opening in Hong Kong (1992) and Singapore (2002).
As of 2007, the company has agency agreements in Argentina, France, and Poland, while offering services in China, Indonesia, New Zealand and Australia. With Lowe Refrigeration's continued expansion, recognition was forthcoming and the firm received the Queen's Award for Export Achievement in 1990, 1991, and 1999.
Mr. Lowe was delighted to attend Buckingham Palace to receive these awards under three consecutive Prime Ministers - Margaret Thatcher, John Major and Tony Blair.
From 2006 Mr. Lowe became the sole director of the renamed Lowe Refrigeration Solutions, as he bought his brother's stake in the company.
After some restructuring he was concentrating a large part of his time in China, where business is growing rapidly.
Despite work commitments he always found time for his family and various hobbies. He was a passionate collector of antique maps, with a special interest in 16th and 17th century maps by Speed. He greatly enjoyed the outdoors, with hiking in the Yorkshire Dales one of his favourite pastimes. He was a keen gardener and conservationist, taking particular delight in his efforts to convert an area of bog into a large natural pond, with planted trees nearby, as a haven for wildlife.
As his children passed through school Mr. Lowe became increasingly determined to become active in the debate concerning Northern Ireland's education system, and in 2006 he was appointed to the council of CCEA on the recommendation of the Northern Ireland Chamber of Commerce and Industry and the Department of Education. He was a very active member of the Young Enterprise initiative in schools, and took great pleasure in helping young people develop vital business skills.
His attitude was that one should look to the future and help the young people of today become the adults of tomorrow.
He is survived by his wife Sarah and their children Thomas (20), Emma (18), and Jenny (7).