by JULIE SPENCE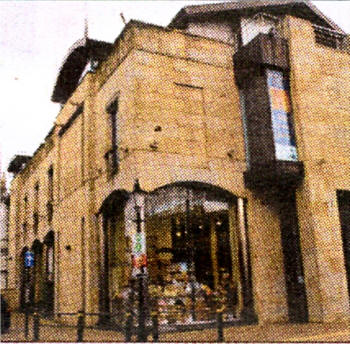 A MOVE could be on the cards for the Irish Linen Centre and Lisburn Museum if plans to develop a new museum in Hilden get the go ahead.
When Barbour Threads closed its doors last year, plans were put forward for a major housing development on the site.
As well as housing and community facilities, a proposal for a linen museum on the site of the former Hilden Mill was also mooted.
It was revealed at this week's meeting of Lisburn City Council s Leisure Services Committee that council officials have begun exploratory talks to determine the size and scope of the proposed museum, with a view to the possibility of relocating the existing city centre museum. In March it was revealed the council was to prepare a major report on the future use and marketing of the Irish Linen Centre and Museum in Market Square after visitor numbers failed to reach anticipated levels.
At the time the then chairman of the Economic Development Committee, Alderman Edwin Poots, stressed closure of the complex was not an option.
At this week's meeting of the Leisure Service Committee, Councillor Ronnie Crawford proposed the council officials explore the "possibility of moving our Linen Centre to the Hilden Mill area" and this was agreed.