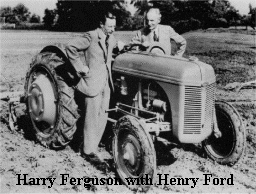 A HILLSBOROUGH man has won a place in the Northern Ireland team due to compete at the European Vintage Tractor Ploughing Championships next Autumn.
Mercer Ward will compete at the event in Wales along with Jackie Moore from Bangor and Wilfred Gill from Crossgar. Mr. Ward won his place on the team at the 12th annual Northern Ireland Vintage Tractor Ploughing Championships which took place in his home village last Saturday.
There was also success for veteran ploughman Tommy Anderson of Annahilt who took the TEC Cup for best Co Down competitor using a trail plough only weeks after two months hospitalisation following a major orthopaedic operation.
The event which was hosted by Raymond McKee and family drew entries from Scotland, the Republic and all six counties of Northern Ireland.
It was sponsored by NFU Mutual and McKee Transport Services. The overall results were:
Class One and the Farm Week Cup won by Jackie Moore with Wilfred Gill runner up ahead of third placed Frankie Davidson. Co Antrim ploughman Ian Simms came fourth.

Intermediate Class: First and Turkington Cup Fred Dunn, Fermanagh; 2, Jack Williamson, Londonderry; 3, Andrew Maybin, Antrim.

Class 3 and NIVPA Cup: 1, Sean Boyle; 2, Eamon Cusack; 3, Miss Leigh Savage. James Heslip won the Junior Class and McCorrison Cup.

In the classic class David Percy took first and the NIVPA Cup with Jim Somerville second ahead of third placed Robert Kidd.

Mercer Ward again dominated the Reversible Class with James Fitchie second. John McGirr made the long trip from Fermanagh worthwhile by taking first in Class Seven to head home with the Ferguson Cup and Rea Family Cup. Second place went to Eric Sherlock with John Leatham coming third.

The crowd pulling Horse Class was won by the only lady taking the reins Lyndsay Hanna of Saintfield with Victor Scott runner up and Derek Espie third. Special Prizes: Robinsons of Hillsborough 4WD Cup for best opening in class one, Wilfred Gill; Graham Skips Cup for reserve champion W Gill; George Galway Memorial Cup for best Co Down competitor J Moore; Ballyeaston Vintage Club Cup for best Co Antrim competitor Frankie Davidson; Northern Leasing Cup for best NI competitor in Class One J Moore; Lenaghan Cup for best visitor in class One Sam Allen, ROI; Co Down TEC Cup for best Co Down entrant using a trail plough T R Anderson; Bill Garden Tankard for best finish in class one by a NI competitor W Gill.
The NI Vintage Tractor Ploughing Association prize giving dinner is on Friday, November 23 in Hilden Bowling Club, Lisburn with music by Housty.
The Hillsborough Ploughing Match will take place on Saturday November 17.