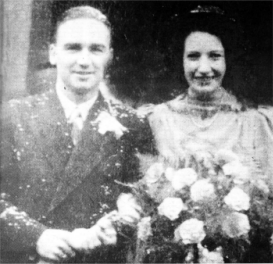 THEY say love knows no boundaries, and a Dunmurry couple who celebrated 65 years of wedded bliss on Tuesday are living proof.
Samuel Press, who came originally from Belfast's Sandy Row, was dating Florence Matchett from the Donegall Road before going to serve with the RAF in Iraq during the Second World War.
When they decided to get married in 1942 Samuel refused to lei the little matter of several thousand miles get in the way of their plans.
Before returning home for the big day he sailed to India and bought his wedding suit it Bombay (now Mumbai).
He then set sail again and arrived back in Belfast where he and Florence were married in Christ Church, College Square on October 2, 1942.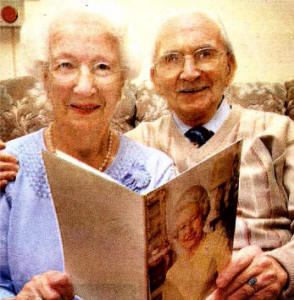 They honeymooned on the North Coast before the sad day Samuel had to return to his RAF duties leaving Florence behind.
He didn't come back to Belfast again until he was demobbed in Germany following the end of hostilities.
Samuel and Florence's only son George was born in 1949 and it was during his teenage years they decided to make the move to Dunmurry.
The family set up home at the then new houses in Areema Drive in 1964.
Earlier this year the couple made the decision to move to sheltered housing at nearby Ashley Lodge where on Tuesday they marked six and a half decades of happy marriage.
They were joined on what was truly red letter day by George who now lives in Bangor, his wife Anne and their two grandsons Graham and Colin.