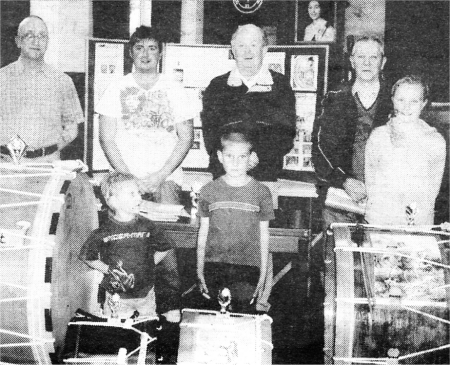 (Back, left to right) Alan Kidd, Gerald Prentice, John Burleigh and Harold Smyth. (Front, left to right) Andre Burleigh, Peter Lindsay and Emma McNeill
BALLYFINAGHY Arts and Cultural Association recently held tuition classes in Lambeg for local drummers and those interested in the history of the Lambeg Drum.
A prize giving evening took place at the end of the course in the Robert Watson Memorial Hall in Hillhall.
The following were presented with prizes by the Associations President John Burleigh: Senior Drummer, Alan Kidd; Junior Drummer, Peter Lindsay and Andrew Burleigh; Female Drummer, Emma McNeill and Tutor Gerald Prentice.