End of an era as primary school closes doors
| | | |
| --- | --- | --- |
| | | |
| An old picture taken in the early days of the school. | Taken in April 1967 this photo shows Hilden School's 5-A-Side and 11-A-Side. Back Row: Francis Crossey, Stephen Capps, Thomas Hooks, Desmond McCallion, Martin McAfee, Peter Smith, James Hamilton, Pat McCaugherty, Teirnan Burns. Middle Row: Terence Hawthorne, Brian Chambers, Paul Drayne, Trevor Kirkwood, Leonard Nelson, Jim Walsh. Front Row: Philip King and Tom King (twins). | 1937 Hilden PS winning the Schools Cup. Back (l-r) Harry Rooney, Jack Johnston, Harry McClurg, Billy Dornan, Harry McGuiness, Jim Gorman, John O'Kane. Middle (l-r) Mr Clarke (teacher) Jack Shankey (Goals) Paddy Toman (Trainer). Front (l-r) Kenny Fryer, Billy Hanna, Harry McKitterick, Him Barbour, Tommy McGuinness (Captain), Tommy Toman, Freddy Gorman (Lawrence Close is sneaking a quick peak around the corner) |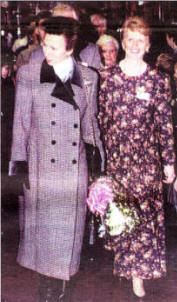 IT will be the end of an era at Hilden Integrated Primary this month, as the school prepares to close its doors for the final time.
The school has been part of the Hilden community for almost 100 years. However, the South Eastern Education and Library Board has decided it can no longer be sustained and the school must close.
To mark the 95th anniversary of educating local children the school is hosting a series of events including a concert and exhibition.
Speaking ahead of the closure, Chairman of the school's Board of Governors, Mr Terry Conway, said it was a sad day for the school and the whole community, who had fought hard to secure the future of Hilden Integrated Primary.
"Hilden Integrated Primary has played a major role in the development of young people in the Lisburn area," said Mr Conway. "It was a vital component of the Barbour legacy in ensuring the development and prosperity of Lisburn.
"The social and moral framework it has provided has been a major factor in the stability of the area over recent years." To mark the school's 95th anniversary the school will be holding a car boot sale at the school on Saturday June 21 from 1lam- 1pm, with all proceeds going to the NI Children's Hospice, a sports day at Glenmore Activity Centre on Tuesday June 24 at 1.30pm and a fun day for all the pupils on Wednesday.
On Thursday June 26 Hilden will be holding an open day and exhibition to celebrate the school's history. Past pupils and friends are welcome to call in during tie day from 10am until 3pm.
Finally, a concert and prize giving will be held in the school on Thursday June 26 at 7pm. Due to lack of space, entry to this event is by invitation only. Past pupils are warmly invited to attend after the concert at 8.30pm, visit the exhibition of the school's history, meet old friends and teachers and enjoy refreshments.
| | |
| --- | --- |
| | |
| Past Principal Mr Guest. | School sports day at Hilden Primary in 1987. |