Pipe Band programme stirs memories of the`Worlds' in Lisburn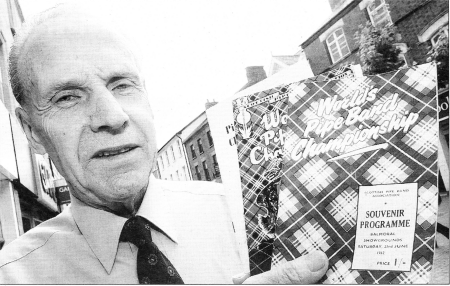 David Friars with the World Pipe Band Championship programmes.
WHEN David Friars was cleaning out a cupboard recently he came across a long forgotten collection of programmes from Pipe Band championships from years gone by.
And one in particular will stir memories for many local people - the programme from the All Ireland Pipe Band Championships in 1967 when it was held in Thiepval Barracks in Lisburn on July 8.
"Back then I played in Lisburn Pipe Band and I remember tuning up in Graham Gardens before we marched into Thiepval Barracks. We didn't win anything but it was a good day," recalls Mr Friar.
This weekend local pipe band, Field Marshal Montgomery, will be trying to win another Grade One World title at the Championships in Glasgow. But back in the 1950s and '60s, the band competed in Grade Three, along with the now disbanded Lisburn Pipe Band, under Pipe Major Joe Gilmore.
Mr Friars also discovered a programme for the 1956 World Championships when they were held at Balmoral Showgrounds and the Grade One section was won by Moorhead and Sons.
And according to the 1962 World Championship programme, which was again held at Balmoral Showgrounds, 277 Argyle Southern Highlanders took the Grade One top spot and Edinburgh Police second place.
"Some of the bands have changed their names since then," said Mr Friars, "but some of them are still going. Field Marshal Montgomery are doing really well now and I'm sure they'll do well at the weekend."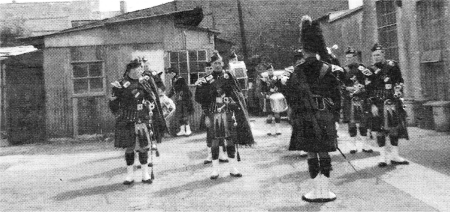 David Friars (front right) tuning up with Lisburn Pipe Band in Graham Gardens.
Ulster Star
10/08/2007