Moira Gospel Hall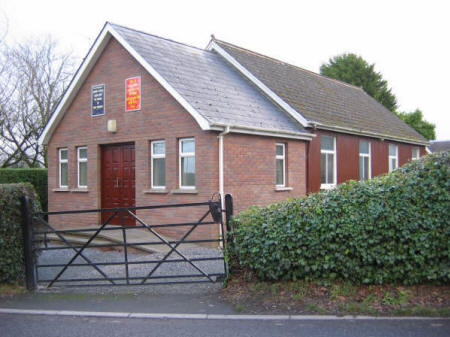 Moira Gospel Hall, built in 1930.
Old Kilmore Road, Moira.
Gospel Meetings: Each Lord's Day: 8.15pm
Sunday School: 3.00pm - 4.00pm.
HISTORY
The Gospel Hall at Old Kilmore Road in Moira was built in 1930. The current Gospel outreach work at Moira Gospel began in 1985 with a weekly Sunday evening Gospel meeting. From time to time, special Gospel Meetings are held and the object of these meetings is to proclaim the Gospel to the local community.

29/04/2009