On your marks for the annual 5 Day club at Lisburn Baptist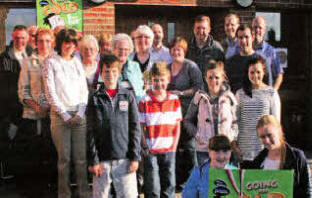 Volunteers from Lisburn Baptist help behind the scenes in preparation for the 5 Day Club
AN enormous amount of time and preparation goes into a children's week and the annual 5 Day Club at Lisburn Baptist Church is no exception.
For weeks now the team' of volunteers has been planning a programme entitled 'Going for Gold" Church members have been praying and- getting involved in a practical way, too.
Gillian Lonsdale is only one of many. She designed the invitations and with Jennifer Andersons help is preparing a large 12' x 8' quiz mural for use during next week.
I've really enjoyed working on it", said Gillian as she mixes the paint for the race track. "We are keeping it as colourful and bright as possible."
She believes the Olympic theme "is something that will be especially attractive to the kids." The excitement of the team has been mounting as the week approaches and David Millar explained the reason for it.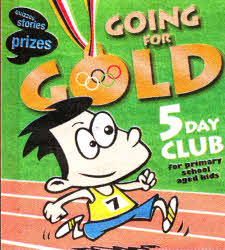 "We have this week so that we get the opportunity to teach the Word of God to the children" he said. "We expect, going on past years, upwards of 150 children coming from different parts of our community — from Tonagh, Manor, Knockmore, Old Warren, Iniscarn and surrounding areas." "And we have a very good team, in total around 50 who help out," he added.
He went on to outline some of the team tasks: "There are many different roles, far too many to mention! From seeing that the busses leave and come into the car park safely; that the children are registered properly; that all have a seat and enjoy their night out at the 5 Day Club."
In a real sense it will be 'up and running'. with local kids going for gold' throughout next week.
All children of primary school age are very welcome to attend the 5 Day Club in Lisburn Baptist Church, Longstone Street. It is being held from Monday 20th to Friday 24th August, daily from 6.30 to 7.45 pm.
A Family Service will conclude the week on Sunday 26th August at 4.30pm when children from the 5 Day Club will be taking part.
Parking facilities are available in the church car park at Tonagh Avenue.
Ulster Star
17/08/2012