Bible ministry to take place at First Lisburn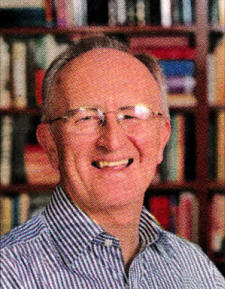 Rev. Desi Maxwell
LOCAL people are invited to attend a Bible Ministry, Living for Jesus, at First Lisburn Presbyterian Church during March.
The ministry will take place on Sunday evenings from March 418 in First Lisburn Presbyterian Church's Upper Room from 6.30pm to 8pm, providing 1st Century insights for 21st Century followers with Rev. Desi Maxwell.
The evenings will include: Sunday March 4 - Follow Me - The Nature of Discipleship; Sunday March 11 - The Yoke is on Me - The Cost of Discipleship and Sunday March 18 - Gathering Dust - Reflecting Glory.
Desi Maxwell is a minister of the Presbyterian Church in Ireland. About four years ago he, and his wife Heather, established Xplorations, a teaching ministry devoted to promoting understanding through an awareness of the Jewish context of the Bible. As part of this ministry Desi teaches every Thursday at the House of Vic-Ryn on the Moira Road, Lisburn and leads study tours to Israel twice every year.
Xplorations is a Bible teaching ministry modelled on the risen Lord's instruction of His disciples on the Emmaus Road.
Their aim is:
To present Christ from all the Scriptures.
To inform, enthuse and encourage people through teaching.
To help believers grow in appreciation of where we all fit into God's big plan.
To serve God's people wherever there is a readiness to explore God's Word.
To promote a deeper understanding of the text by creating an awareness of the Jewish background.
More information is available at www.xplorations.org
The Prayer Healing Ministry Team will be available after each service. You might find it helpful to bring your Bible. The music Group wit take part. Tea will be provided afterwards for those who would like to stay and chat.
Ulster Star
24/02/2012