Fuse set to light up Lisburn for teens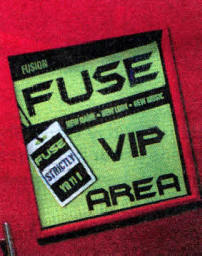 SATURDAY January 21 sees the exciting launch of Fuse in Lisburn Cathedral Halls, with a new look and a new team for a Saturday night.
Keith Neill (Youth Co-ordinator) explained: "With the support of SEELB Youth Service, we have been able to launch this exciting venue for teens to hang out on a Saturday night in a safe and secure environment.
A new team of detached youth workers will be visible in the city centre on a Friday after school. This Friday they will be giving away Fuse wristbands for teenagers to get entry on the first night for only £2.
Fuse will be operating a strict entrance policy on behaviour and conduct in the venue.
"It is important to us to create a space for young people to enjoy each week with their friends," continued Keith. "We operate an alcohol free venue and anyone intent on causing trouble will be removed from the premises."
New this year is a VIP Room for Year 11+ to hang out in, play pool, watch great music DVD's and buy refreshments. The computer/games room will be operating up stairs with new computer games, Dance Nation for the Wii and a new coin operated football table to get the competitive edge going.
The cafe space will have the latest music DVD s playing on the screens and Fuse hope to have some live acts performing from time to time.
On the Dance Floor there will be a variety of music from the latest chart hits, to the best club sounds of the day all in a new more compact and atmospheric dance area.
"You can send requests in to our Facebook area for the playlist each week and in the coming weeks we hope to have a system where you can text in your requests live each Saturday night," added Keith.
So look out for the Team on the street and pick up a Fuse wristband and come along with your friends for this great re-launch night.
Doors open on Saturday January 21 at 7.45pm and the night ends at 10.30pm. Normal entry cost is £3 or with the Fuse promo wristband only £2 on the first night.
Ulster Star
20/01/2012