Island Hall venue for series of Gospel meetings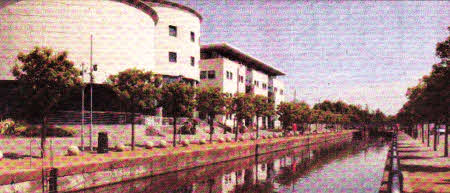 The Island Hall In Lagan Valley Island will be the venue for the Gospel Meetings
CHRISTIANS from Gospel Halls in the city of Lisburn have organised three weeks of Gospel Meetings, which will be held in the Island Hall at the Lagan Valley Island from Saturday August 4 to Thursday August 23.
The meetings start at 7pm on Sunday and 8pm Monday to Thursday and Saturday. There are no meetings on the Friday.
Each meeting will last for one hour and will begin with a short time of singing followed by two Gospel messages from the Bible. On each occasion the speakers will be Mr Albert Hull from Canada and Mr David Gilliland from Lurgan.
Mr Hull, who is originally from Northern Ireland, has been preaching the gospel in Canada for over 50 years, and will be in the province for the month of August. Mr Gilliland is a well known Bible teacher and preacher, who has travelled extensively in his service for the Lord.
There is an open invitation for all to attend. One of the organisers said: "We are very much looking forward to this event when all the people of our city and further afield are invited to come along and hear the good news of salvation through Jesus Christ". The Island Hall will be open "30 minutes prior to the starting time each evening. Access to the centre is from the main entrance on the Queens Road and excellent parking facilities are available. No monetary collection will be taken at the meetings and entry is free. Anyone wishing to avail of transport can do so by telephoning 07860 469799.
The organisers look forward to welcoming all who will take advantage of the opportunity to hear the gospel of peace and hope preached at this time.
Ulster Star
03/08/2012