Harmony Hill Presbyterian to host Live Issue in concert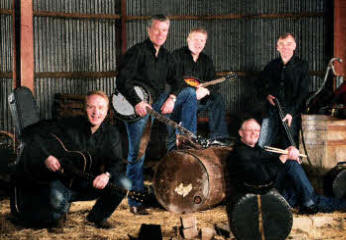 Live Issue
LOCAL country gospel band Live Issue will be taking to the stage at Harmony Hill Presbyterian Church on Saturday February 25 at 8pm for a chanty concert in aid of Zimbabwe and the church.
Since Live Issue reformed back in 2006, the band's unique style of music and ministry has reached a whole new generation across Ireland, the United Kingdom and America.
The past few years have seen Live Issue release a new DVD entitled 'Life and Music' recorded live at Revelation TV in London, two very successful tours of the United States, including their debut appearance on the Grand Ole Opry in Nashville and the opportunity to record with many of the top artists in Country and Gospel music.
Live Issue literally made history in Nashville by becoming the first group from Ireland, and only the second group from the British Isles, to perform on the stage of the Grand Ole Opry. To appear there would be 'a dream come' true for any artist in the Country music business, and yet this great honour has fallen to the members of an unassuming Country Gospel band. Many people feel the members of Live Issue have become ambassadors not only for Country Gospel Music, but also for their Christian faith and everything that is good about Northern Ireland.
Live Issue comprises of Colin Elliott, Roy Dreaning, Sam Armstrong and Carl Sands. Although the group still plays at many events in Northern Ireland, they are also regularly found performing at concerts and conventions throughout Britain. Live Issue has shared the stage with Country legends such as David Frizzell, Joanne Cash, Ricky Skaggs, Charlie Louvin and Jimmy Fortune, from the Statler Brothers, and their live performances in Nashville have been broadcast across the world on WSM Radio and Music City Television.
The concert will begin at 8pm, with a suggested donation of £10.
Ulster Star
27/01/2012