New minister called to Sloan Street Presbyterian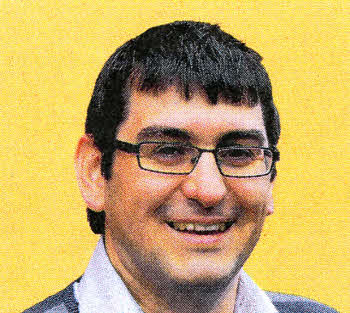 Mr Andrew Faulkner
MR Andrew Faulkner, assistant minister of Hill Street Presbyterian Church, Lurgan, has received the call to become the new minister of Sloan Street Presbyterian Church.
Mr Faulkner grew up in the North-East of England. While studying at John Moore University, Liverpool, he met Portadown woman Jessica Calvert.
They were married in First Portadown Presbyterian Church in July 1997. Now living in Banbridge, they have three children David, Beth and Charis.
Before applying to start his ministerial training, the keen Sunderland Football Club supporter,
was a PE teacher at Portadown College for one year followed by eight years at Forthill College, Lisburn. After three years of study at Union . College, Belfast, Mr Faulkner was assigned to Hill Street Presbyterian Church in the summer of 2008 and licensed in Ballydown Presbyterian Church, Banbridge in June 2009.
The date for his service of ordination and installation at Sloan Street has yet to be confirmed.
Mr Faulkner succeeds the Rev John. Keefe, who was installed in December 1976 and retired in January 2011. The convenor of the vacancy is the Rev William Henry, minister of Maze Presbyterian Church.
Ulster Star
17/02/2012