Bible Conference Week at Lisburn Reformed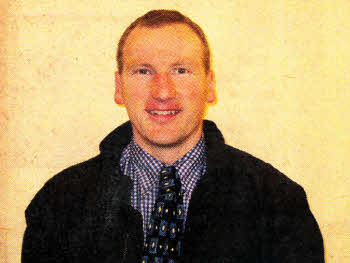 Rev David Sutherland
REV David Sutherland, a former member of Lisburn Reformed Presbyterian church on the Nettlehill Road, returns to preach at a Bible Conference Week at the church from October 21-October 28.
David was born in the north east of Scotland and was brought up in Perth. He worked for five years as a banker before his Call to Christian ministry.
After three years training at the Reformed Theological College Belfast David became the minister of Ballyclare Reformed Presbyterian Church, where he has served for thirteen years.
David and his wife Ruth have two children, Jack and Rachel. In his spare time David enjoys reading, football and running.
For the Bible Conference week David has chosen as his theme 'The pursuit of happiness. Each night he will preach on one of the beatitudes or blessings that Jesus announced to his disciples in the introduction to the 'Sermon on the Mount'.
The minister of the congregation, Rev Robert McCollum, said: "Mr Sutherland is a warm and passionate preacher who applies the message of the Gospel in a relevant and challenging manner."
A warm invitation is extended to everyone in the Lisburn borough to hear where true happiness is to be found.
The meetings will be held at 8pm each weeknight and at 7pm on Sundays.
For further information telephone 9266 4313 or log onto www.lisburnrpc.org.
Ulster Star
19/10/2012