Drumbeg rector to retire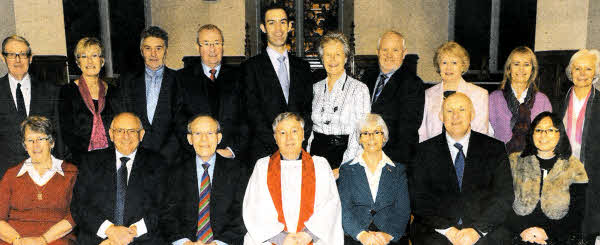 ABOVE: Select Vestry of the Parish Church of St Patrick, Drumbeg. L to R: (front row) Margaret Jordan, Hugh Crookshanks (Glebewarden), Paul Logan MBE (Treasurer), Rev Raymond Devenney, Wendy MacLaughlin (Secretary), Philip Price (Glebewarden) and Lorraine Hyndman. (back row) Sandy Wood (Rector's Churchwarden), Judy Young, George Poots, Frazer Thompson, Ryan Price, Diana McVicker, Cyril Hunter, Suzanne Brown, Linda Gregory and Betty McClean (People's Churchwarden).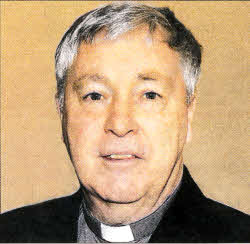 THE Rev Raymond Devenney, rector of the Parish Church of St Patrick, Drumbeg, will retire on February 29 after 37 years of ministry in the Diocese of Down & Dromore.
Mr Devenney was ordained in 1970 and served curacies in Ballymena (Diocese of Connor) and Ballyholme (Down & Dromore) before becoming rector of Killinchy with Kilmood and Tullynakill in 1981.
In September 2000 he became incumbent of Drumbeg and on Sunday February 26 he will preach his final sermon there.
Ulster Star
03/02/2012