SU celebrates 39 years at Laurelhill

SU at Laurelhill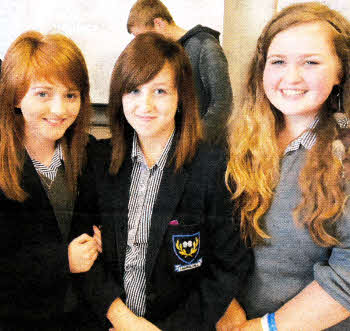 Georgia Drummond, Chloe O'Dell and Zoe Walker
SCRIPTURE Union has started back for its thirty ninth consecutive year in Laurelhill Community College.
Scripture Union is a vibrant and well-attended club within the college. This year the college is continuing to develop and create links with the local churches.
Youth workers David Gilkinson from Drumbo Presbyterian and Jen Simpson from 1st Lisburn Presbyterian have become actively involved in supporting and leading Scripture Union.
The pupils have been following the 'Freedom in Christ' programme which teaches the pupils about Christian life. Some of the past pupils from the college; Ryan Smith, Josh Keery and Chris McNaught, have also been coming back to help out with the running and organisation of Scripture Union.
Ulster Star
19/10/2012