Installations in chapter of St Saviour at Lisburn Cathedral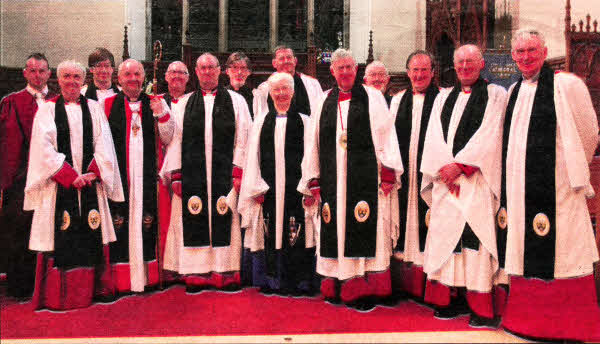 The new Canons installed at Lisburn Cathedral with other clergy who attended the service Including the Bishop of Connor, the Rt Rev Alan Abernethy, and the preacher, the Rev Canon Kathleen Brown. Photo by Norman Briggs (RnBphotography)
A NUMBER of changes were made within the Chapter of St Saviour, Connor, during a service held in Lisburn Cathedral on Thursday March 29.
The rector of Lisburn Cathedral, the Rev Canon Sam Wright, was installed as Precentor of the Chapter, and the Rev Canon George Irwin, incumbent of Ballymacash, was installed as Treasurer.
The Rev William Taggart, rector of St Katharine, Belfast, was installed as Prebendary of Kilroot.
The preacher at the service was the Rev Canon Kathleen Brown.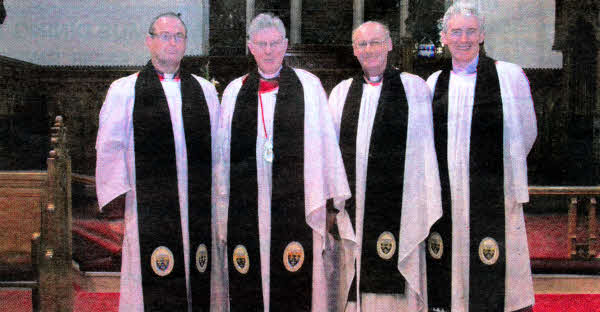 At the service of installation of Canons are, from left: Canon William Taggart; the Very Rev John Bond, Dean of Connor; Canon George Irwin and Canon Sam Wright. Photo by Norman Briggs (RnBphotography)
Ulster Star
06/04/2012