Bradbury's Buildings off Hill Street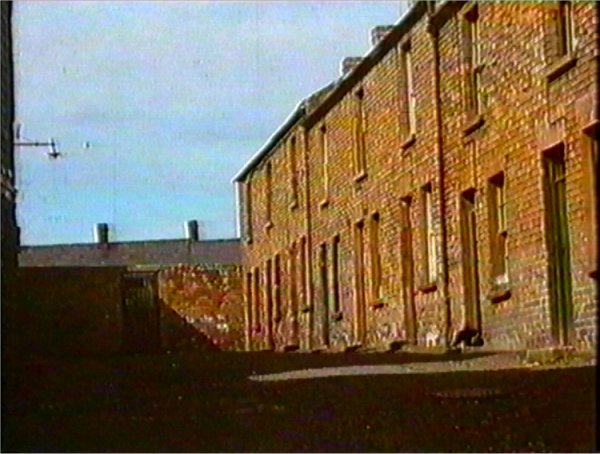 Bradbury's Buildings off Hill Street
Hi Jim Lila here again I've got some names of people who lived in - Bradbury Buildings for you
The Dickey family
The Blakeley's
The Kidd's
The Spence Family
Margaret
Noreen
Edward
The Gilliland's
Mona
Monica
Neville
The Coard's
Lizzie
Terry
Margaret
The Cowan's
Jamesie
The Downey's

The Boyd family lived in the first house on the left in Bradbury Buildings

(Bob Finlay)
I hope these will be of some help to you. Lila Hamilton.
Can You add any more names? if so please email me at info@lisburn.com
---
Just a little note to let you know that my grandmother Eliza Jane Morgan was born at 1 Bradbury's court Lisburn.
I found this information from the 1911 census that she lived her with her siblings.
Residents of house number 1 in Bradbury's Court (Lisburn, Antrim)
| | | | |
| --- | --- | --- | --- |
| Surname | Forename | Age | Sex |
| Morgan | Charles | 32 | Male |
| Morgan | Alice | 20 | Female |
| Morgan | Margaret | 19 | Female |
| Morgan | Minnie | 16 | Female |
| Morgan | Wm Henry | 12 | Male |
| Morgan | Edith | 14 | Female |
| Morgan Eliza | Jane | 7 | Female |
If you have any information concerning my grandmothers family please contact me

KIND REGARDS
Betty Stronge
If you have any information regarding the occupants of Bradbury's buildings please email info@lisburn.com
20/02/2009