Lisburn chaplain honoured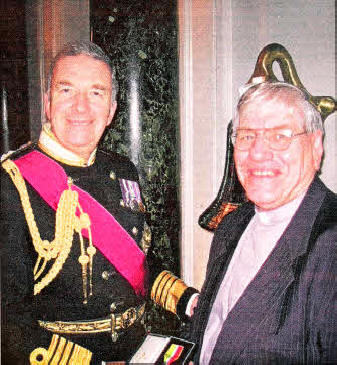 A FORMER Lisburn man has received a Merchant Navy medal to mark over 30 years of service to merchant shipping and retired seafarers and their dependents.
Chaplain Ken Martin, 63, grew up in Lisburn but now lives in Felixstowe in England, with his wife Martin. The Rev Martin has served seafarers in the ports of Harwich, Ipswich and Felixstowe for over 30 years.
Rev. Martin and his wife Doreen have seen service in Jamaica and Belgium (where their son James was born) before going to Felixstowe twenty years ago.
Commenting on his award Rev. Martin said: "I love what I do. I don't do it for medals and awards, but it's nice when people recognise what you do. "The whole basis of my ministry is John 3 and 16 (for God so loved the world that He gave is only Son)."
Ulster Star
04/02/2011