Exciting start to the new Year at Fusion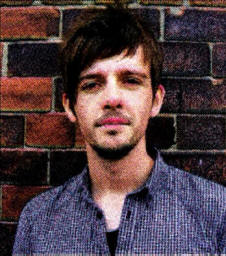 SATURDAY night sees the welcome return of Fusion at 7.45pm in Lisburn Cathedral Hall.
Aimed at teenagers, this is a safe, exciting and loud place for the young people of Lisburn to hang out on a Saturday night. Great music, loads of young people, cafe and space to chill out makes this the perfect way to spend a Saturday.
Young people from all over Lisburn and beyond have an opportunity to dance, play pool, play video games, chat with friends and have a party together. The Fusion relaunch on Saturday is the first night in 2011.
Over the past eight years Fusion has attracted and catered for thousands of young people. There is a wide and varied range of programmes all week at Fusion.
From DJ workshops, to football in Laurelhill Community College, working in Fort Hill Integrated College, Romance Academy, Girl's Groups, special nights just for the guys to chill out and The
Venue Music Cafe twice a month on a Friday Night from 9pm for all Year 11 and above, so there is something for everyone.
Sunday night is also the return of Elevate Worship Event at 6pm in Lisburn Cathedral.
This new event which started in September is lead by Neil Wilson from England and his band. Each month crowds gather for this amazing night of worship. This month the speaker is Matt Brunton (pictured) from Life Church in Burnley.
Matt is also heading up the Pais organisation which places teams of young adults in schools and communities across the UK as well as on the organising group of the Audacious Conference and worship.
For more information on Fusion and the projects available to teenagers call in and chat to Keith or Zara at the Fusion House in the grounds of the Cathedral. Alternatively, log onto www.fusionlisburn.com for a taste of this exciting project running in the heart of the city.
Ulster Star
14/01/2011