Jill returns from mission to Romania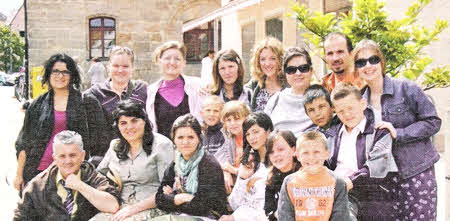 Jill with the team that went to Germany in June 2010.
LISBURN woman Jill McNeely recently spoke at a service in Elmwood Presbyterian about her time as a volunteer with a children's charity in Romania.
Jill, a member of the congregation at Elmwood, returned in July 2010 after working for two years at
The Potter's House in Timisoara, one of the biggest cities in the country. The Potter's House was founded in 2000 by local GP Oana Ciucure. It is a God centered ministry for children and teenagers who come from very difficult and poor family circumstances. The charity in Northern Ireland is supported by Chosen N. Ireland whose Director is Andy Fleming.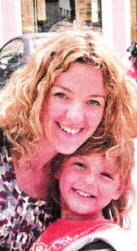 Jill worked alongside local and international volunteers and a multi-disciplinary team made up of a teacher, psychologist and social worker to deliver a full programme to the children, teenagers and their families.
The children arrive at 12pm daily and take part in a range of activities including computer classes, craft, English, music and PE. They are taught how to live in a family Christian environment and are also taught basic life skills and responsibilities. There is a special time of fellowship, prayer and bible study every day.
Every Monday and Wednesday Jill took part in the teenagers' programme of counselling, material support, bible teaching and life skills.
She also helped with Christmas, Easter and Medical missions where God's love was shared. The team also visited prisons, nursing homes, baby hospitals, local villages and street people.
In June she was part of a team of 18 who took part in a mission trip to Germany. They visited churches, schools and refugee centres with a programme of praise, drama and bible study.
Jill said: "I had such a life changing experience. God showered me with lots of blessings especially with the friends I made. Every day God filled me with his peace and joy."
Jill hopes to return to the Potter's House to take part in missions and camps at Easter and in the summer this year and God willing for another year in 2012.
Ulster Star
04/02/2011