Former Lisburn woman's travel business recognised with a prestigious award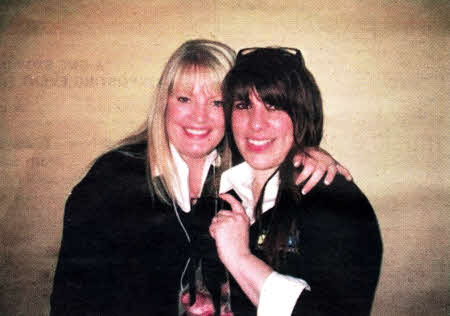 Avril Guinn, right, with a colleague from her American Travel agency firm,
and the All-Star award.
A FORMER Lisburn woman is celebrating after her Travel Agency in America won a prestigious award.
nee Calvert, whose father is former Lisburn Mayor Alderman Cevil Calvert, was delighted when her business 'Destinations Travel Services' picked up the All-Star award in the United States in recognition of exceptional performance for highest sales in 2009 with 30 nationally-known tour and cruise companies.
Avril is a former employee of Oasis Travel and Shop Manager of Lunn Poly in Portadown. She moved to the United States nine years ago when she got married to her husband who is from Illinois. Speaking about her success Avril said: "I opened my own agency almost five years ago and have been lucky enough to win three awards. Contributing to the success of Destinations Travel, is the agency's commitment in providing superior customer satisfaction, and expert vacation planning. The selection of like-minded travel suppliers entrusted with the agency's clients, ensures that Destinations Travel continues to be a thriving business in the community."
This prestigious recognition ranks Destinations Travel among the top 15 percent of travel agencies in the MAST Travel Network, a sales and marketing organisation comprised of travel agencies and suppliers which aims for exceptional customer service and quality.
Ulster Star
26/03/2010