Friends retain Blaris Shield
HOCKEY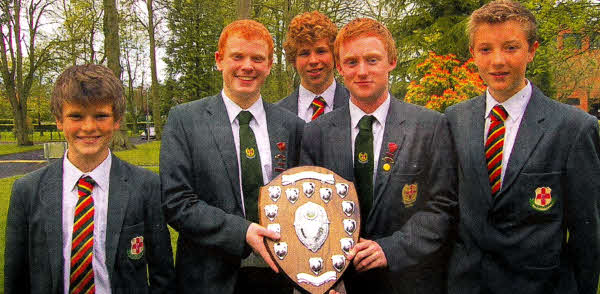 FRIENDS School Boys' Hockey Club took part in the annual Blaris Shield competition against Wallace on Friday 16 April at Lisnagarvey.
Friends School boys hockey captains, Thomas Matheson (U13), Richard Bothwell (1st Xl), Andrew Allen (U15), Timothy Ferguson (2nd Xl), and Jack Henderson (U14).
This is a competition were al] teams (1st XL 2nd XI, U15s, UI4s and U13s) from both Schools play each other for the much coveted Shield. Friends' have done remarkably well in this competition over the years; the last time the Shield was out of their possession was in 1999.
On Friday past the 1st XI and 2nd XI brought proceedings to and end with the 1st XI losing 5-2 and the 2nd XI winning 4-2. The junior teams played their matches before Easter with the U14s losing I-0 in a very close contest, while the U15s won 3-1 and the U13s won 4-1. The overall tally was 3-2 to Friends.
Well done to all the boys who played their part in helping Friends retain the Blaris Shield.
---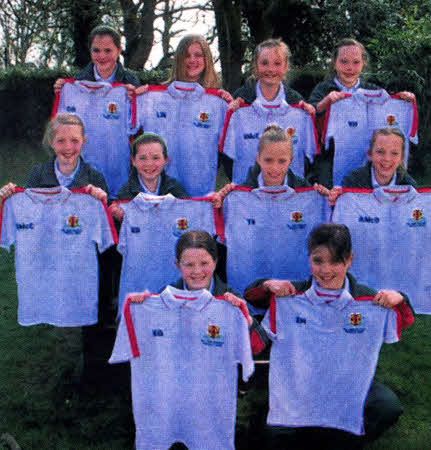 Friends' Prep Girls Hockey Team, after the presentation of new playing shirts. The shirts were presented to school by parents Craig Henderson and Keith McDermott for the team to wear at the Nl Mini Hockey Finals. The Finals were played on Friday, April 23 with the top twenty-four teams from all over Nl competing. Friends' Prep was one of two schools representing the Lisburn area at the competition. The team played extremely well, particularly in the initial stages, winning four matches and drawing one, qualifying them for the McCloy Cup, which is contested by the top twelve schools. ln the McCloy Cup competition, the team was knocked out just prior to the semi-final stage by the eventual runners-up, Cookstown PS. Team members: Back Row L - R: 0livia Reid, Lucy Waring, Eve McCready and Rosie Henderson Middle Row: L - R: Ellie McConnell, Erin Rennie, Tyla Eley and Anna McDermott Front Row: L - R: Emma Greer and Ellie Hanley.
Ulster Star
07/05/2010