Slimmer of the Year to inspire locals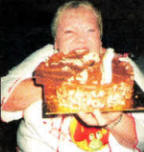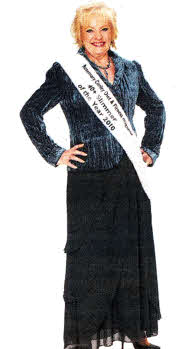 NORTHERN Ireland Rosemary Conley Slimmer of the Year Bridie Coulter, who was also crowned the UKs 40's Slimmer of the Year 2010 after losing over 14 stone, is visiting the Lisburn Rosemary Conley class later this month to pass on some tips and inspiration to locals hoping to lose weight this year. Bridie, who used to wear a size 34, attends a class run by Eleanor Harris, who also runs a class in Lisburn's Christian Fellowship Church each Thursday.
It has taken Bridie three years to reach her target weight but now she has, there is no stopping her. From being virtually static full time, as well as exercising in the classes, I also now walk to the supermarket, a four-mile round trip, twice a week to shop, I work out to Rosemary's Salsacise DVD five times a week and in the taxi office where I work, I can be found skipping when the phones are quiet. You can't keep me still now," said Bridie.
Hoping to inspire people with her story of how she went from 24st 7lb to l0st 2lb with the help of Eleanor and the Antrim class, Bridie will visit the Lisburn class on Thursday January 28 at 6.30pm and everyone is invited along to hear her amazing story.
For details of Rosemary Conley Diet and Fitness classes in Mid-Antrim, contact Eleanor Harris on 1289 066 6625 or visit www.rosemaryconley.com
Ulster Star
15/01/2010