Local firm caps off another great year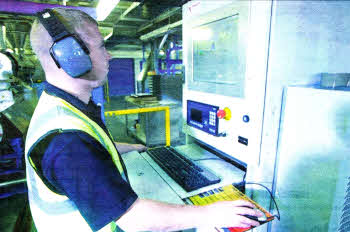 A DUNMURRY manufacturer has capped off a great year and reaffirmed its commitment to the local community by completing a major £3m investment programme at their Springbank lndustrial Estate facility. It is expected that the £3m investment at Colorite Europe — a supplier of medical polymers to the global healthcare market — will lead to the creation of 12 new manufacturing jobs in the area.
The move is part of a major expansion plan that will see the NI-based compounding specialist break into new markets in Europe, the Middle East and Asia Pacific. Over £420,000 of support came from Invest NI -including training and development assistance part funded by the European Regional Development Fund (ERDF).
Earlier this year Colorite Europe also won the 'International Company of the Year' at the UTV Business Eye Awards in Belfast.
Colorite Europe Operations Director Paul Kelly said: The strength of this business lies in the fact that we have continued to grow and expand during the recession. You can't do that without great quality staff who all deserve a huge amount of credit for making expansion possible.
The company has provided employment for 14 years and we are committed to investing, supporting and working in partnership with the local community."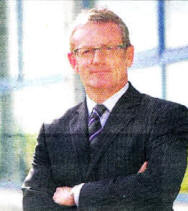 Ian Kenny, Managing Director of Colorite Europe Ltd, said that both the UTV Business Eye award and investment programme were "proper reflections of the tremendous ability, resourcefulness and loyalty of staff who were central to the company's ongoing success."
He added: "This multi-million pound investment delivers a new state-of-the-art medical polymer compounding line — and this will reinforce our position at the forefront of medical material innovation and our continued commitment to working alongside the community of West Belfast.
"With our increased capacity and capability, we are now planning significant growth in new and existing markets."
Colorite Europe's expanded facility allows the company to offer an industry first in the provision of innovative lower temperature, underwater pelletised medical PVC compounds.
Colorite Europe Ltd is a wholly owned subsidiary of Tekni-Plex Europe, a division of the Tekni-Plex Inc. group of companies headquartered in the US.
Ulster Star
22/01/2010