Plea for reader to make a special `connexion' with Cody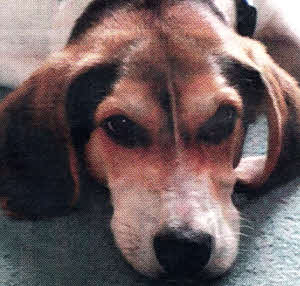 STAFF at local animal charity Animal Connexions are hoping a Star reader can make a special connection with Cody, a beautiful 6-month-old Beagle pup with special needs, who urgently needs a loving and caring foster home.
Cody has been being cared for by a foster carer since being taken in by the charity. However, unfortunately due to work commitments he can no longer stay with his current foster carer.
Animal Connexions, which recently celebrated its 13th Anniversary, is organised by local women Sheelagh and Wendy along with a variety of dedicated volunteers.
Speaking about Cody, Sheelagh said: This beautiful pup is very well socialised, he is a joy and inspiration to all who meet him, he has overcome his disability with courage. His current foster carer has brought him to where he is today with patience, dedication and love.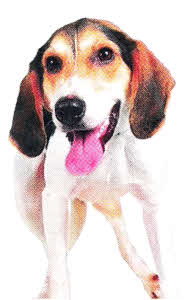 "Cody was ill at just a few days old, sadly he was unable to walk and his owner did not have the time to work with him. Today he can walk a reasonable distance without falling over, he does fall from time to time but can manage to get up himself, although at times he does need help. However, his spirit and courage is amazing, he is so happy, loves everyone and everything. Every day of his life is a joy to him and he is a pleasure to know."
Cody needs a loving and caring home with someone who will understand his needs and be patient with him, at home all or most of the day, an enclosed garden with grass so that he can run around himself, short walks to exercise his legs. He is an indoor dog and is well behaved. He is good with other dogs so having a dog should not be a problem.
"In effect Cody just needs someone who will understand his disability and love him because of who he is," Sheelagh added.
Animal Connexions will take care of anything he needs. At the moment he only sees the vet for checkups on his progress.
If you think you are the special person for Cody, please contact Sheelagh on 028 92 612745 (leave a message if no reply) or email: furbabes@tiscali.co.uk for further information.
Ulster Star
08/01/2010