Crumlin youth tackles the problem of 'nothing to do'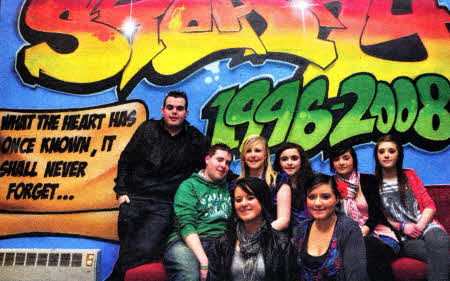 Crumlin Youth Committee at the 0pen Evening US1310-401PM Pic by Paul Murphy
LIKE young people everywhere there were complaints about nothing to do in Crumlin. But instead of moaning they set up a Youth Committee with the help of Crumlin Together and started to provide the sort of activities they wanted to see.
The committee was established 12 months ago and last week they celebrated their year of achievement with an open night to show just what they have to offer.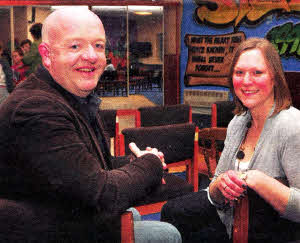 "The aim is to make Crumlin a better place for youth because there was nothing for them to do," explained Youth Committee Co-Chairperson Megan O'Neill. "After the tragic death of a friend we decided we had to do something about it and we formed the committee."
The Youth Committee run a drop-in centre at Crumlin Together, which is based at Crumlin United Football Club. They also run Irish Dancing and Hip Hop classes and are planning on starting new courses on subjects such as healthy eating and drug and alcohol awareness.
The Committee also intends to keep building on the success of the last year and are already coming up with ideas for the future. "We are going to keep progressing the drop- in centre,' Megan continued. "We carried out a survey to find out what people want and we are looking at having new courses and day trips."
Chairman of Crumlin Together, John Farr, is delighted with the success of the centre and the impact it is having on the wider Crumlin community.
We have been trying for years to get a youth centre established," he explained. "There has been a culture of anti-social behaviour in Crumlin over the last ten years but, according to figures provided by the police, the level of anti-social behaviour has already started to drop since the centre opened."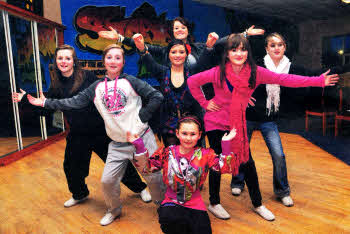 Crumlin Together have been supported by Antrim Borough Council and the North Eastern Education and Library Board. They have also recently received a grant of over £60,000 from the Northern Ireland Rural Development Programme which will allow the centre, which currently welcomes around 200 young people through its doors every week, to open on a full time basis with extra staff.
Everyone at Crumlin Together is delighted with the progress that has been made during the last year and are hoping to continue the success of the youth centre for many years to come.
"We are over the moon with the work over the last year," concluded Megan. "The changes we have made are just brilliant. The young people love coming and spending time here. We get great satisfaction out of seeing them enjoy everything we've done.
julieann.spence@ulsterstar.co.uk
Ulster Star
09/04/2010