Knockmore man helping heroes by taking part in
Amazon Jungle Marathon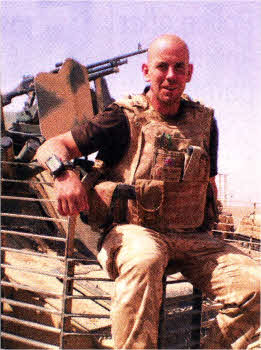 A KNOCKMORE father-of-three was so touched by a television documentary about two soldiers who lost their limbs he is now planning to raise money for the Help the Heroes campaign by taking part in one of the worlds toughest endurance events.
David Holdsworth (34), from Knockmore, himself in the Territorial Army and recently returned from a second tour in Afghanistan last year, will be racing in the 2010 Jungle Marathon, a 200km self sufficient race across the Amazon Rain Forest in October.
He will be competing against 100 others in the event where you not only have to race, but carry the goods and provisions for the week. He will spend the nights sleeping in hammocks at campsites along the shores of the river.
David, who is well used to the outdoor life, has been to Afghanistan twice with 152 Transport Regiment (V) in 2007 and 2009 in a peace keeping role.
His unit protected supply convoys from booby trap bombs. With that experience the documentary brought home vividly the price soldiers were paying. Now he hopes to raise as much as £7,000 for Help for Heroes. "My training has already started and the mileage will increase over the months," said David. "I will take advantage of the heat and terrain in Cyprus where I will be serving with the United Nations prior to the race."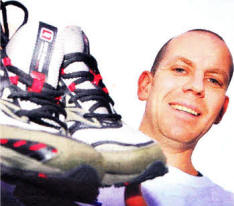 David is married to Alison and has three children Lauren (14), Carris (13) and Bailey (4).
"I am constantly inspired by the work of our armed forces and more by the amazing people who care for our wounded and support their families," he said. "My thoughts are always with these people and it is something that will push me on during my training to make sure I do well in the race.
"I would also like to thank my own great family who put up with me and worry when I am away.
The Jungle Marathon is something that I had always wanted to do and I feel very passionately about Help the Heroes campaign. "It will be tough because you are not only competing against 100 others but you must
also carry your own kit and provisions too." Anyone who would like to donate money can do so by logging onto www.justgiving.com/davesjunglerun.
Ulster Star
29/01/2010