Lisburn linen and Dunmurry car in world's biggest digital museum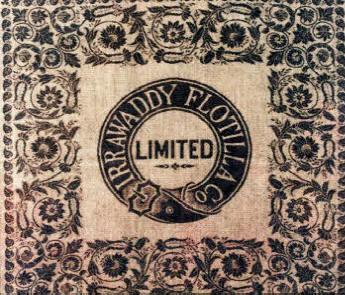 A damask napkin, produced at John Shaw Brown's linen weaving factory at Edenderry, which will be included in the new digital museum in association with the BBC's A History of the World project. US0310
AN exhibit from the Irish Linen Centre and Lisburn Museum and a car made in Dunmurry have been selected to represent Northern Ireland in what is set to be one of the world's biggest digital museums.
The website is the centrepiece of the BBC's, A History of the World, project which is a partnership between it and hundreds of museums throughout the UK.
Twenty five objects were selected to represent Northern Ireland ranging from a Delorean car, which was manufactured at Dunmurry in the 1980s, to famine relief tokens.
The Lisburn item is a damask napkin proof-cloth which helps to tell the story of the area's once thriving linen industry and its multitude of links around the world.
The napkin was power-woven on a jacquard loom at John Shaw Brown's linen weaving factory at Edenderry, which was one of the biggest damask weaving companies in Ireland. It was made for a customer thousands of miles away - the Irrawaddy Flotilla Company in Burma. This firm ran paddle steamers carrying passengers and cargoes of Burmese teak along the Irrawaddy River. For the European passengers, dining with crisp Irish damask table linen provided an expected comfort in a bygone era of elegance.
Museum Curator Brian Mackey said it is an honour for the Damask napkin to be included in such a prestigious digital museum: "It is one of a large collection of Irish damask table linen that illustrates a great Ulster industry and its world-wide trading connections in the hey-day of the British Empire," he said.
The 25 objects from Northern Ireland are only an initial selection and from this week other museums, institutions and the public can add their own items to the website www.bbc.co.uk/ahistoryoftheworld.
The BBC's Seamus Boyd said: "This is about the extraordinary stories behind ordinary objects, they may have little monetary value but they help to tell a history of the world. All of us have, sometimes without realising it, keepsakes that in their own way chart the changing course of history."
Ulster Star
22/01/2010