Planners give go-ahead for new healthcare centre
FORMER ELDERLY CARE HOME TO BECOME PRIMARY CARE CENTRE
by JULIE ANN SPENCE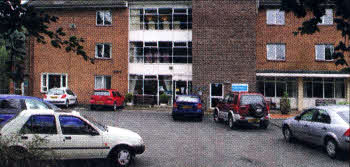 PLANNERS have given the green light to the South Eastern Trust to build a new Primary Care Centre in Dunmurry.
The new centre will be developed in Seymour House, a former home for elderly people, which closed over a year ago. The local community campaigned to have the home remain open, however in the end the Trust made the decision to shut the doors.
Now it will be brought back to life once again to provide healthcare provision for the Seymour Hill and surrounding area.
A spokesperson for the Trust explained: "The project is still in the planning stage and an outline business case has been submitted to the DHSSPS and the Health and Social Care Board for approval.
" The centre will provide GP and Primary Care services to the local population of Dunmurry," she added.
Local politicians welcomed the decision to redevelop the site during a meeting of Lisburn Council's Planning Committee.
Alderman Jeffrey Donaldson said he was pleased planning permission had been granted.
At last the Trust is committed to providing a primary care facility with modern amenities for the local community," he said. "Hopefully it will help to improve access to care for the local community.
Local Councillor, Margaret Tolerton added: "I am delighted to see this primary care centre being constructed. Provision in this area is very poor.
"I am still sad that Seymour House is no longer in existence but I welcome this development nonetheless."
julieann.spence@ulsterstarco.uk
Ulster Star
21/05/2010