Emerald ball raises over £86,000 for SAM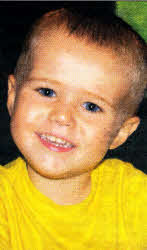 A STAGGERING £86,000 has been raised at the star studded Emerald Ball, held in aid of Hillsborough based charity Struggle Against Muscular Dystrophy (SAM).
The money will be used to fund research projects which aim to find an effective treatment for Congenital Muscular Dystrophy (CMD).
Northern Ireland's celebrities and glitterati turned out in force to join the event's hosts - actor James Nesbitt and local media personality Emma-Louise Johnston - for an evening of topnotch entertainment in the Europa Hotel.
Jimmy and Emma-Louise let the evening take a serious turn as they discussed the work of the charity, passionately describing the personal journey of the McCausland family and the hope that the work of the SAM charity is providing to families affected by CMD.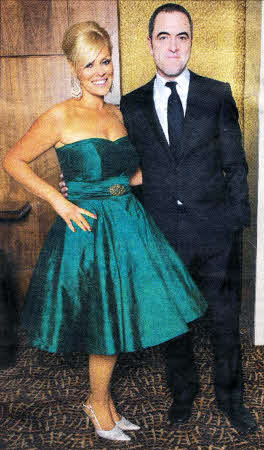 In January 2008 the McCauslands were plunged into despair when their little boy Sam - who was then just one year old - was diagnosed with Congenital Muscular Dystrophy, a terminal progressive muscle wasting disorder. Muscular Dystrophy affects thousands of children in the UK, and causes the muscles of the body to gradually waste away. At this moment there are no effective treatments or cures for any of this group of over 40 neuromuscular conditions.
Faced with this bleak prognosis Sam's family went through a period of immense grief, but decided to do everything possible to help Sam to have a better future than the one predicted by the doctors.
Sam's mum, Tracy McCausland was delighted with the money raised. She said: "The work we are doing in raising money to fund research through the SAM charity gives me hope. I dream that Sam and all the other children who suffer from CMD will have a real chance of having a brighter future than the one currently predicted for them. All of us hope that the money raised at Saturday's Emerald Ball will help fund the research which will make that dream come true."
The name of the charity preserves the fact that Sam was the inspiration behind it - but this is about more than one little boy. The research and the work of the charity now offer hope to many thousands of families all across the world whose lives have been affected by this cruel disease. SAM is a zero cost charity.
Jimmy Nesbitt commented: "The amazing thing about this charity is that they do not take any money from your donation to cover administration or overheads - every penny of every pound goes towards funding research project. I have never seen anything like this charity -what they have achieved in such a short time is spectacular." Having raised an incredible £200,000 in just over 18 months the charity recently announced grant funding totalling over £175,000 to evaluate three promising CMD drug candidates in 2010 and a separate effort to identify disease bio`markers. SAM has also funded the entire set-up and year one running costs for a Global Patient Registry - a vital pre-requisite for future clinical trials.
Ulster Star
19/03/2010