An evening of musical splendour at Hillsborough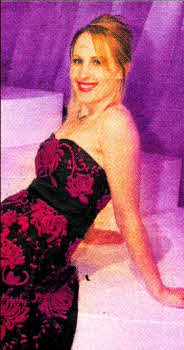 THE NSPCC Belfast fundraising committee have organised an evening of musical splendour at Hillsborough Castle on Wednesday May 19, in aid of NSPCC Northern Ireland. The event, hosted by Noel Thompson, will feature Northern Ireland soprano opera singer Rebekah Coffey accompanied by pianist Chris Blake and Cadenza. Rebekah is well known for her excellent performances throughout the UK and Ireland. Recent performances include Soprano Soloist in the 'Proms in the Park' concert at Hillsborough Castle and BBC Radio 2's 'Friday Night is Music Night'. Chris Blake is best known for his performances with the Ulster Orchestra. The Cadenza vocal ensemble has been established for 10 years performing at a wide variety of events including the BBC's 'Songs of Praise' and 'Sing Carols.
Karen Walker, NSPCC cornmunity fundraising manager said: "We are delighted to introduce this event and are grateful to all the artists for lending their support to NSPCC Northern Ireland.
"It is fantastic that we are able to create a platform for these esteemed local musicians to perform together and we are confident that they will deliver an exciting and exhilarating performance. Local up and coming artists will also help to add a little flavour to the event. Our thanks must also go to the Belfast fundraising committee who have worked extremely hard to organise the evening."
All money raised from the event will go towards the NSPCC Child's Voice Appeal. The appeal aims to ensure that no child's cry goes unheard through the development of the NSPCC helplines.
Tickets for the evening are priced at £40 and include a drinks reception and light supper. To purchase tickets please contact NSPCC local fundraising on 028 9035 7970 o r' email kwalker@nspcc.org.uk.
Ulster Star
07/05/2010