Star reader responds to help Jackie get cut above the rest
by JENNY MONROE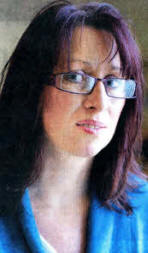 A KIND Star reader has stepped in to offer help a single mum from Lisburn get a cut above by returning to the work place.
Last week we reported how Jackie Mitchell, 39, would like to train as a barber. But for the past two years the course has been called off at the South Eastern Regional College (SERC) Lisburn campus because of low enrolments and difficulties in recruiting a qualified tutor. But after reading about Jackie's plight Jill Adams got in touch to offer her work experience and put her touch with a barber who is willing to train her.
The mum of three said she has an interest in hairdressing and becoming a barber would suit her family life but was losing heart after the repeated cancellation of the course.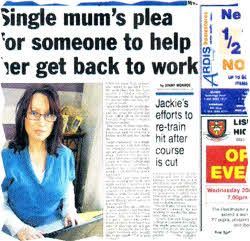 But Jill, from Portadown, is set to open a gents barbers in February and has offered Jackie work experience.
She hopes it will help Jackie get started on her chosen career path.
"I've been there and done it all before" Jill said. "You only get once chance at life and you have to get out there. This will not only benefit Jackie's kids in the long term but it will be worthwhile for Jackie herself." A thrilled Jackie said: "Jill is a lovely lady who is soon to be opening her own place and has invited me to join her in her day to day business at least once a week to get the feel of the place and get some experience.
"I am really excited to see where things will lead for myself and my family."
Ulster Star
22/01/2010