Joshua ready to go for bone marrow transplant
by MARY MAGEE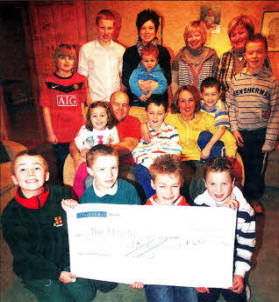 Eight year wait over as Moira boy flies off to London next week
AN EIGHT year wait will soon be over for a young Moira boy and his family who will fly out on Tuesday for a life saving bone marrow transplant in England.
Joshua Fletcher, who suffers from Diamond Blackfan Anaemia, will celebrate his eighth birthday on February 10, days before he receives a bone marrow transplant from his `saviour sibling' sister Jodie.
His parents Julie and Joe were told last week that Joshua would have to fly out earlier than planned for treatment at St Mary's Hospital in London before the bone marrow transplant.
The family will have to leave their two other children Jodie and Adam behind. Jodie (4) will join them days before the operation and after a full recovery will come home to her ten year old brother Adam and grandparents in Moira.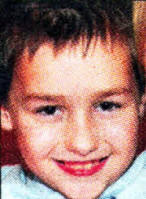 Joshua was only six-weeks-old when he was diagnosed with Diamond Blackfan Anaemia, and has had blood transfusions every three weeks in order to survive. Doctors told the family the only chance for survival was a bone marrow transplant but an exact match amongst the family could not be found.
They won a long running battle with the Human Fertilisation and Embryology Authority to be allowed to go through the process of a selected embryo to conceive a saviour sibling Jodie, who was born in July 2005.
The family always knew that in time Joshua would have to undergo a bone marrow transplant at some stage and last year he developed an extremely high overload in his liver and it was decided the time was right to go ahead with the operation.
Family friend Gaye Kerr, who has organised a special birthday party for Joshua and her son Brian whose birthday is also in February, said everyone was wishing the family well.
Fifty of Joshua's friends including many from his class at Meadowbridge Primary School, are going to Coco's in Newcastle.
She said that her heart went out to the Fletchers who will be split up for up to six months during the whole procedure.
"I know what the family must be going through," she said. "When my daughter had a transplant we were split up so we know exactly what Joe and Julie are going through. We wish them all the best of luck."
Ulster Star
22/01/2010