Minister confirms Maze buildings to remain listed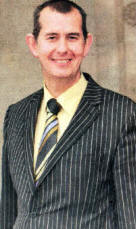 ENVIRONMENT Minister Edwin Poots has said there will be no change to the listed buildings status given to some structures at the Maze prison site.
Last June, Mr Poots' predecessor Sammy Wilson asked officials to consider if he could revoke listed status of the Maze hospital and part of the H-blocks.
Mr Poots, who is also a Lagan Varney MLA, said an Environment Agency review concluded the listed buildings on the site merit such protection.
The protection for the buildings has been controversial with claims that a conflict resolution centre earmarked for the site would become a 'shrine' to republican hunger strikers who died there in the early 80s.
There was further furore when it was revealed that £380,000 had been spent in the last four years maintaining the buildings.
However, Lagan Valley Alliance MLA Trevor Lunn welcomed Mr Poots' confirmation the former prison buildings would remain listed and also called for the urgent redevelopment of the whole Maze site.
"The reasons for the original listing are as valid today as they were when the decision was taken," said Mr Lunn.
"There are regrettably far too many examples of historic buildings being demolished due to insufficient protection. Once they have been removed they cannot be brought back.
"The remaining structures at the Maze will have continuing historical significance, not just to republicans, but to Northern Ireland and further afield," he continued.
"On the wider issue of the future of the entire site, I would urge the government to bring forward their plans as quickly as possible. We have had enough delays already."
Edwin Poots.
Ulster Star
12/02/2010