Award winning butcher makes an offer to tempt Moira to Moira
by JENNY MONROE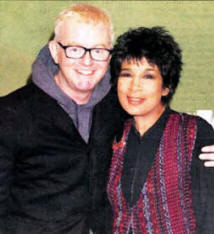 A LOCAL business man has appeared on national radio and made well known newsreader Moira Stuart an offer she's going to find it hard to resist.
George McCartney from the award winning 'McCartney's of Moira' butchers was on Chris Evans' Radio 2 show Monday to extol the virtues of his home village and promised that if the village's namesake paid a visit he would prepare a special batch of pork sausages with mango and pineapple to greet her.
Every day Chris, who recently replaced Terry Wogan, has three minutes to interview a mystery guest and last week the radio host had asked news presenter Moira Stuart if she was aware that there was a "pretty village in County Down" with the same name as her and she said she wasn't.
So after the show, researchers decided to contact someone from the village to see if they would be a mystery guest on the programme. With the local firm being one of the oldest butchery businesses in Northern Ireland, having been established 140 years, George was tracked down and asked to take part.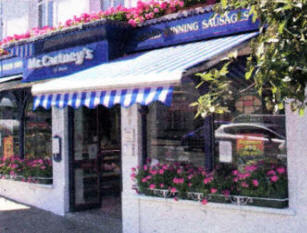 Judith Millar of the family business based, business based on Main Street said her father enjoyed the experience:
"He was a bit nervous doing something like this with someone so high profile but he knew it would be great publicity for the village" she said.
"It was a good bit of banter and he sounded well."
Listeners to the radio programme heard Chris talk about the business's award winning sausages and ask George questions about Moira and any famous sons and daughters to come from the village.
He then asked if there would be anywhere suitable for a 'Moirafest to held' this summer in Moira and George told him Moira Park.
So stand by for what could be something special.
Ulster Star
05/02/2010