Lisburn people among NI's most stylish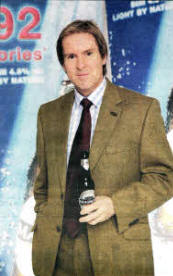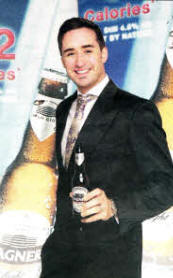 SEVERAL local people and businesses are amongst this year s Magners Light Style Awards finalists.
They include Mike Todd, Manager of Down Royal Racecourse in Maze (Most Stylish Businessman); Candy Plum in Hillsborough (Most Stylish Fashion Outlet) and Ross Lauder, an airline promotions team member and model, Carryduff (Most Stylish Male).
lf you wish to have your say, you can cast your vote, if 18 years or over, by visiting www.magnerslight.com before January 19. You can see photos of all of the finalists in the people categories online alongside a list of the venues.
The public is encouraged to have their say and to ensure they do the first 100 people to vote will receive two tickets each to the glitziest party of the year that is the Magners Light Style Awards on Thursday February 4, in Café Vaudeville, Belfast. Remaining voters will still be in with a chance to win tickets from a further pot of 100 tickets, which will be drawn after the close date.
For those not of the digital generation there's also the option to vote by sending your votes on a postcard to Magners Light Style Awards, c/o Future lmage, 26 Church Road, Holywood, Co Down BT18 9BU. The venue categories will be judged by the judging panel but they still welcome your opinion on your favourites in these categories as well.
This year's judges include Lara Salmon, Woman's Editor, Ulster Tatler; Tracey Hall, Director of Style Academy Model Agency; Pete Snodden, DJ; Michael Quinn, Celebrity Hair Stylist; Award-Winning Photographer Ciaran O'Neill, and James Simpson, Magners Marketing Manager.
Ulster Star
22/01/2010