Tonagh pupils flying high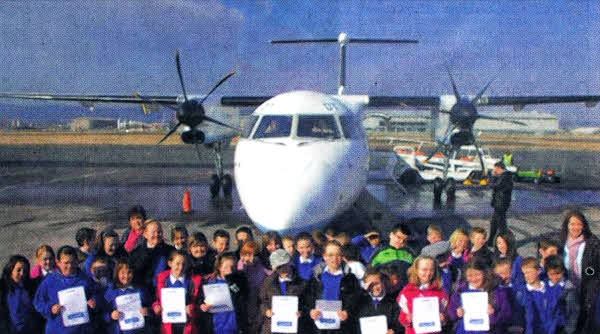 The pupils getting ready to board the plane.
THE PARENTS could almost be hear mumbling it wasn't like this when we were at school' as pupils from Tonagh Primary had the opportunity to fly on a plane recently.
Since last September the Primary 6 and 7 classes have been involved in an exciting 'Flight' programme organised by Bombardier. The children have been engaged in a range of activities including workshops in school and a trip to the Ulster Folk and Transport Museum. However the highlight of the programme was undoubtedly the recent flight experience from George Best Belfast City Airport.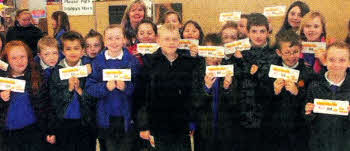 On Wednesday March 10, a group of 41 children and 4 members of staff travelled to the airport. After going through all the necessary security checks, the children boarded a Flybe Aircraft. During the flight the children flew over the Ards Peninsula, Strangford Lough and then flew out over the Irish Sea, taking in the Isle of Man and the West Coast of Scotland. Children who had not flown before received a 'First time Flyer' certificate.
It was an amazing experience for those who had not flown before and an extremely enjoyable trip for those who had. A good time was had by all as Tonagh Primary took to the skies.
Ulster Star
02/04/2010